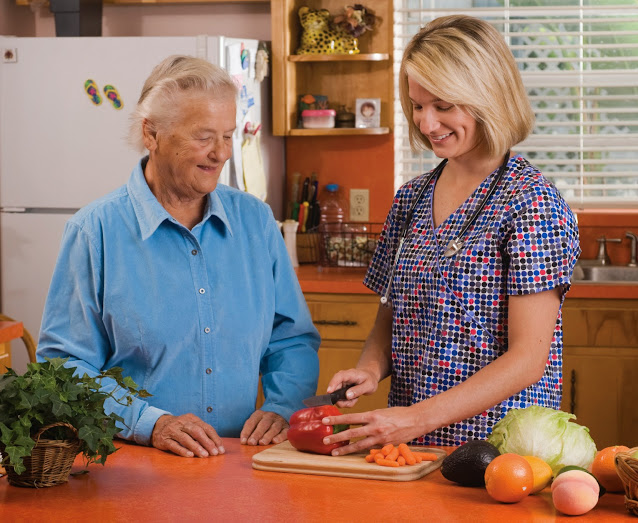 Direct Health Care offers patients two variations of personal assistance services. Our personal assistance services differ from our skilled care services. The aim of Direct Health Care's personal assistance services is to enable our patients to live a full, healthy and independent life.
What are Personal Assistance Services?
Personal assistance services are for patients who do not require skilled care, but who still need or want help making their daily life more comfortable. The Consumer Managed Personal Assistance Services program helps Texans with disabilities and medical conditions with personal assistance for daily living.
The personal assistance program allows for individuals to remain in their homes while receiving expert quality care. Direct Health Care offers assistance to residents of the Lubbock area through two separate personal assistance services.
PersonalTouch Service
Direct Health Care provides our PersonalTouch services to patients who do not require skilled medical care, but still need help with daily living. Some of the assistance we give to patients include, but are not limited to:
Pre/Postoperative pampering
Medication reminders – in person or via telephone call
Meal preparations
Light housekeeping
Shopping and errands
Respite care
Nurses to fill weekly pill pack and to call in prescription refills
Personal care such as bathing, grooming and dressing
Companionship and supervision
There are no special eligibility requirements for patients to meet in order to receive our PersonalTouch services. Direct Health Care provides PersonalTouch services for anyone and everyone who is able to pay regardless of race, ethnicity, age or circumstance.
The PersonalTouch services we offer are not covered by Medicare or Medicaid and are private pay only. These services may, or may not be, covered by a long-term insurance. If you, or a loved one, require services such as these but are not able to pay, Direct Health Care offers the Personal Assistance Services detailed below.
Personal Assistance Services
For patients that do not require skilled care but still need some level of care, Direct Health Care offers our Personal Assistance Services. The services in our personal assistance program are a bit more limited than the PersonalTouch program we offer. Personal Assistance Services gives patients help with the following activities:
Bathing, dressing and grooming
Cleaning, laundry and shopping
Ambulance escort and transfer
Medication reminders – in person or via telephone call
Meal preparation
Everyone is eligible for our Personal Assistance Services program, though certain patients have different options for payments. Depending upon the situation, Direct Health Care accepts long-term insurance, private or regular insurance and private payments.
Direct Health Care is committed to providing the highest quality of care to residents of Lubbock who need care and assistance with their day-to-day activities. If you, or a loved one, is in need of assistance, contact Direct Health Care today for an evaluation without an obligation.